Proven prevention against facial eczema
The Time Capsule is a consistent dissolving bolus that has been made, tested and proven in New Zealand for over 25 years.
Proudly manufactured in a custom built factory in Hamilton, every bolus is hand packed using strict quality control measures.
Requires one bolus per animal that releases a consistent daily dose of zinc oxide to help prevent FE for 4 weeks in cattle and 6 weeks in sheep.
The Time Capsule leaves no residue, is safe, cost effective and the packaging is recyclable. There is no withholding period for milk or meat.
There is no reliance on self-medicating or a consistent water intake to get adequate zinc protection.
There is no need to daily orally drench with zinc oxide.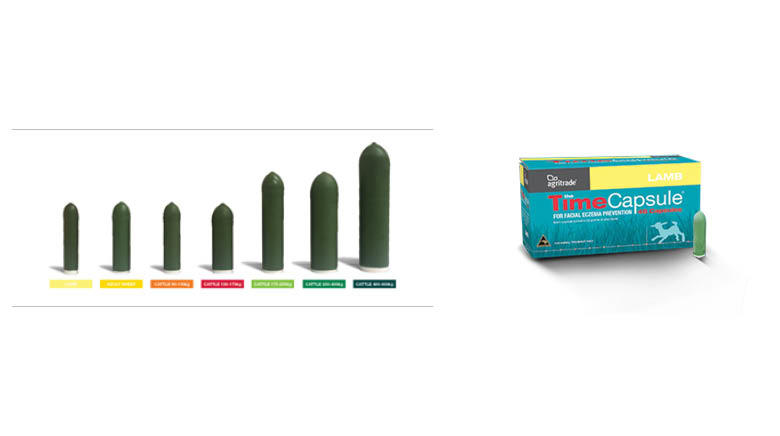 GO FOR GOLD - CHOOSE THE TIME CAPSULE!
Find a Golden Capsule & win a $1000 prezzy card! Plus for every Golden Capsule found, we'll also donate $1000 to the legends at Rural Support Trust*!
*One golden capsule to be found in each size range - See here for full T&Cs: 2021/2022 The Time Capsule "Golden Capsule" Promotion Terms and Conditions
The Time Capsule® is registered pursuant to the ACVM Act 1997, Nos A6275, A7600, A7763, A7931, A9006, and A10875.