Xtracal
Xtracal a finely ground limeflour ideal for using in drenching programs immediately after calving and during early lactation. Calcium helps the cow maintain normal blood levels of calcium during early lactation, particularly during the colostrum period when calcium demands are very high. Available in 25kg bags.
Pack Size: 25kg
Origin: New Zealand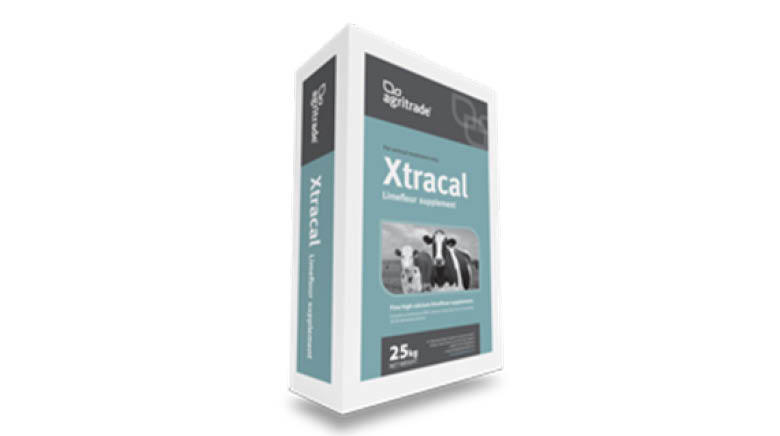 -
Xtracal should be made available to dairy cows at the following rates:
Lactating dairy cows:                 50-300g per day
Adult beef cattle:                        50-150g per day
-
Xtracal should NOT be fed before calving unless under the guidance and advice of a dairy nutritionist or veterinarian.
Supplementation of cows with Xtracal after calving should be part of a planned calving care program that includes the control of DCAD before calving and the supplementation with adequate levels of magnesium.
Xtracal is an inert product that will not damage the gut of the cow.