Lowe Loppers
Loppers are available in both anvil and bypass variants, depending on the application. They are easy to handle and ensure that you can access even hard-to-reach branches without over-stretching the arms.
The narrow opening angle of the handle tubes produces a maximum cutting head opening of 90°.
The loppers are available in different lengths, making them appropriate to whatever use you have in mind.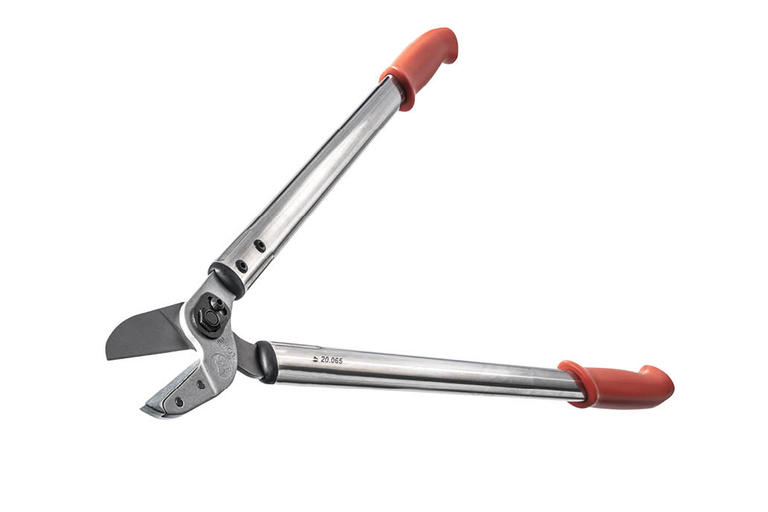 Lowe Secateurs 
Anvil Pruners
As opposed to bypass pruners, where the blade and anvil blade slide past one another, in the case of anvil pruners the blade comes up against a base plate (the anvil).
This principle has the following advantage:
Better transmission of force
These pruners are also ideally suited to robust use on harder woods
No cutting impact and less force exercised during cutting => Protection of the hand and joints
Low-cost maintenance
Also available are Bypass Pruning Shears:
With their blades which pass by one another, bypass pruning shears produce a clean and gentle cut. They are especially suited to more exacting tasks and to sensitive or fibrous plants, which do not require as much cutting force.
The bypass pruners have particular characteristics, depending on the model:
For hands large and small
External blade position for rapid replacement
Extremely light weight
Special surface treatment of the blade for maximum edge retention
Precision cutting head with optimum geometry
Bevel-ground blade and anvil blade for improved service life